Public calls for Silver Workers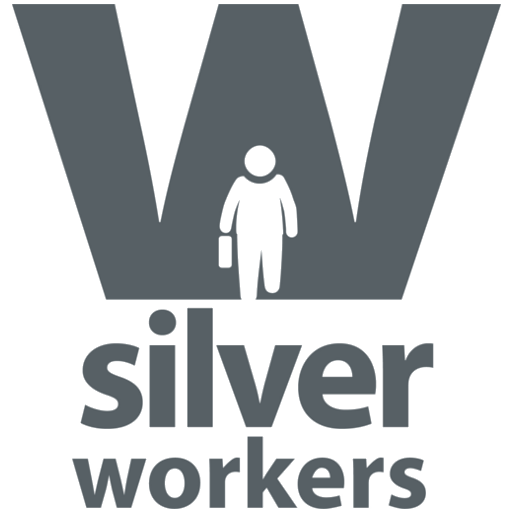 Call for expressions of interest for admission to attend a cycle of training and coaching activities to develop entrepreneurial skills
Introduction
Silver Workers (ref. no. 2015-1-IT01-KA202-004624) is a three-year project co-financed by the European Commission in the Framework of the Erasmus + Programme. The main objective of this project is to improve the knowledge, skills, competences and working tools, to make people over 50 (so called silver workers) to be able to start to a new business, putting into practice their creativity, their ideas and their hobbies.
The Silver Workers project is promoted and implemented by an international partnership consisting of: VISES ONLUS (IT), EUROCREA MERCHANT (IT), EUROPEAN BUSINESS AND INNOVATION CENTRE (BE), SISTEMI FORMATIVI CONFINDUSTRIA (IT), UNIONE ITALIANA DEI LAVORATORI (IT), FUNDECYT PARQUE CIENTÍFICO Y TECNOLÓGICO DE EXTREMADURA (ES), STAFFORDSHIRE UNIVERSITY (GB), SOCIEDADE PORTUGUESA DE INOVAÇÃO (PT).
As part of the Silver Workers Project, the partner organizations are announcing a public selection of 30 candidates for admission to attend a range of training and coaching activities.
Silver Workers training course
The training course will have a total duration of 40 hours and will take place in blended mode (via e-learning tools and classroom sessions conducted by experienced trainers). The course will have a highly modular structure, so as to enable the participants to follow the subjects and courses that best suit their needs. The teaching schedule and training venues will be established based on the characteristics and the origin of the participants, and shall be disclosed at the end of the selection procedures.
At the end of the course, participants will be able to:
a) Understand if an idea/hobby is feasible to become a sustainable business idea
b) Understand skills needed to be a silver entrepreneur
c) Understand the best kind/legal asset of business for my idea, and understanding needed steps to follow for business foundation
d) Understand best ways to market and promote a business idea in a given context
e) Understand potential funding sources for my business idea
f) Be able to conduct basic accountance
After the completion of the training course, beneficiaries can take advantage of mentorship services (by experts, executives, senior businessmen) to guide them in the development of their business ideas. For a period of three months, beneficiaries will have at their disposal a combined support system:
an archive section of document sharing, where the materials are accessible to beneficiaries;
a system of easy communication within beneficiaries and coach (email, phone, life-chat);
a bi-weekly presence (for "push" support, ensuring a constant review and monitoring of the work of the silver worker);
on demand support (email, life-chat)
Beneficiaries
The course is addressed to all citizens of at least 50 years of age and residing in Italy, Spain, Portugal and United Kingdom, who are in one of the following conditions:
Short and long-term unemployed;
Workers with low incomes;
Workers with fixed-term contracts, temporary workers, seasonal workers;
Redundancy workers;
People who want to change jobs or seek a better work/life balance;
Retired people or persons who have taken early retirement.
How to participate
Admission to the course is subject to the evaluation, performed by representatives of project partners of the form attached to this announcement, duly compiled by applicants.
Applications must be received no later than 01.10.2017, by:
Sending via e-mail a scanned copy of the application form to silverworkers.vises@gmail.com OR to [email address of the contact person for the Public Call identified by each project partner], completing the attached form in all fields by placing the subject line of email "Silver Workers – call for interest";
Complete the online application form available on the project website http://www.silverworkers.net
The representatives of the partner organizations in charge of the selection process will contact directly the 30 beneficiaries via e-mail or phone.
Any further information on selection procedures and on this public call will be published on the project website http://www.silverworkers.net

DOWNLOAD HERE THE WORD VERSION OF THE APPLICATION FORM IN ENGLISH

DOWNLOAD HERE THE WORD VERSION OF THE APPLICATION FORM IN ITALIAN