PARTNERS
The Silver Workers Project is supported and developed by a transnational partnership from Italy,  Belgium, Portugal, Spain, United Kingdom.
VISES ONLUS - ITALY - Coordinator

The VISES NGO for over 25 years is committed to contribute to the transfer of professional techniques, knowledge and experience with the aim of improving the quality of life for indigent people in Italy and abroad. It has been founded in 1987 by a group of leaders of the IRI Group. Since the foundation, numerous new projects have been realized in Italy, Africa; Central and South America, operating mainly in the field of primary and secondary education, vocational training, building and renovating of school buildings, financing educational activities and participating in their planning, management and monitoring. Since 2002 it has become the NGO of reference for Federmanager – National Federation of Managerial and Executive Staff of Industrial Enterprises – in order to offer managers an organization expert in cooperation and implementation of voluntary initiatives. The Association has a very lean structure (two part-time employees), but identifies, according to the projects, the professionals with the most appropriate skills to engage, drawing within the world of the Federation and the university and research institutions, and within the networks with which it partnered or to which it belongs (such CIPSI, Federmanager, National Association of School Principals and Senior Managers etc.). VISES, engaged in various fields, chose to focus on training and development, in the belief that these instruments represent the most appropriate and sustainable solutions to the problems and the social and economic difficulties afflicting the poorest societies and that represent – above all the training – a reasonable hope of economic and social progress.

VISES ONG Onlus
  Via Ravenna, 14 – 00161 ROME – RM – ITALY

  +39 06 44070272

  progetti.vises@federmanager.it
  www.vises.it
Eurocrea Merchant Srl - ITALY - Partner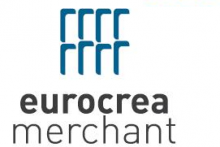 Eurocrea Merchant is a consulting and training organization based in Italy, with two offices located in Milan and Naples. Its main goal is to improve the competitiveness of Italian society through business development, training and the creation of transnational partnerships. Its core business is focused on three main areas of expertise:
1. Consulting and advisory activities: with a team of qualified experts (accountants, auditors, PCM experts) it offers highly specialized services to support the development of SMEs: business plan development, feasibility studies, design of financial control systems, financial and budget analysis, planning, financing, tax planning, reporting.
2. Education and training: it conducts research and studies on the most innovative methods and tools for lifelong learning of young people and adults; it develops content and learning materials in different areas of interest. It provides training in the areas of Project Planning, Business administration, organizational management and internationalization, taxation and budget analysis. It is particularly active in the field of high level vocational training, not only with regard to the organization of courses, but also as regards the conduct of research related to the needs of the labour market, in order to address the problem of "skills mismatch", or the failure to meet between training courses and demand for skills from the labour market. It has a team of specialized trainers with respect to recognition, validation and transfer of learning outcomes, using transparency tools such as ECVET and EQF.
3. European Project Planning: the team dedicated to European projects is constantly focused on the search of the best opportunities offered by the EU to develop innovative projects in the field of vocational training, adult education, SME development and promotion of sustainable development strategies. Thanks to a solid experience in project management, it offers consulting services to public and private bodies regarding access, management and reporting of funds. Over the years, it has steadily consolidated its multidisciplinary approach and its network of European partners including government agencies, universities, research and training centres, chambers of commerce, regional development agencies, with which it interacts on a daily basis in order to share and import know-how and best practices.


Eurocrea Merchant Srl
 Via Domenico Scarlatti, 30 – 20124 – Milano – MI – ITALY

  +39 02 87284807

  info@euromerchant.it
  www.euromerchant.it
EBN - European Business and Innovation Centre - BELGIUM - Partner
EBN is a network of incubators gathering 250+ Business and Innovation Centres (BICs) and similar organisations, such as accelerators, in Europe and beyond. BICs provide: direct hands-on support such incubation and mentoring to innovative start-ups and SMEs with high-growth potential, and; promote synergies between centres of knowledge (industry, SMEs, universities, research centres, etc.) and public and private investors. Today, EBN is a reference point in Europe on innovation, spin-off, incubation, entrepreneurship, research-driven SMEs and regional economic development.
Operating as an open and innovative platform, project activity is inherently linked with all of EBN's core activities. Sectorial projects have facilitated the emergence and growth of thematic networks, including the creative industries DigiBIC network. Other creative industry projects in which EBN is a key partner include the CIP-funded Cluster 2020 (part of the ECIA) and Europeana Creative projects. The tools and methodologies developed in projects in which EBN participates are employed by the BICs and disseminated to the wider EBN community.


EBN – European Business and Innovation Centre
  Avenue de Tervuren, 168 B-1150 Brussels – BELGIUM

  +32 2 772 8900

  raffaele.buompane@ebn.eu
  www.ebn.eu
SFC - Sistemi Formativi Confindustria - ITALY - Partner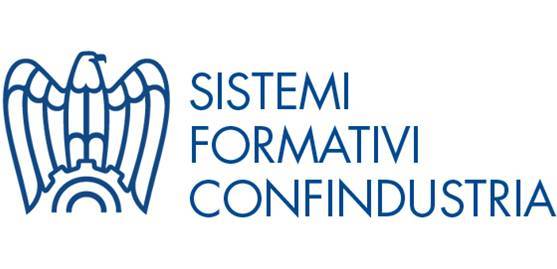 Confindustria (Federation of Italian Industrial Associations) Training Systems (SFC) is a – non-profit – joint venture corporation, owned by Confindustria (relative majority shareholder), which counts among its members 86 industrial associations at national and category level, research and professional and managerial training companies, emanation of the associative and business system. The primary role of the SFC consists in the promotion, design, organization and coordination of initiatives in the field of education, socio-economic research and business services. The main activities are aimed at supporting the associative system of Confindustria, the competitive growth of SMEs and the modernization of public administration. The "network structure" of SFC grants it a presence throughout the country and the opportunity to use the skills of individual members in their respective areas of specialization, allowing the circulation of information, the exchange of experiences, the promotion of excellence and projects of paramount interest for the Italian business world.
Since its establishment in 1993, the SFC has carried out funded projects focused on the following areas of activity:
– development of training, research, technical assistance, operational consulting, study and dissemination experience activities in the field of education;
– development of relations with public bodies and all other institutions, including international ones, interested in educational issues. In particular SFC represents at national level the qualitative and quantitative needs of qualification and training expressed by companies to the bodies in charge for vocational training.
– services to companies and a strong contribution to the realization of the integrated school-education-enterprise system.
– promotion of the culture of self-employment
SFC is active in the promotion and development of training programs through the use of national, European (ESF) and interprofessional funds (Fondimpresa and Fondirigenti).
The main customers of the SFC include among others: the European Union, the Presidency of the Council of Ministers, the Ministry of Education, University and Research, the Ministry of Labour, Health and Social Policy, the Ministry of Foreign Affairs, the Ministry of Economic Development and the Inter-professional Funds for Lifelong Learning.


SFC – Sistemi Formativi Confindustria
  Viale Pasteur, 6 – 00144 ROME – RM – ITALY

  +39 06 5903433

  s.arciprete@confindustria.eu
  www.sfc.it
UIL - Unione Italiana del Lavoro - ITALY - Partner
UIL, Unione Italiana del Lavoro, is the democratic and unitarian trade union confederation of workers and retired people of any belief, creed, political and ethnical belonging affiliated for the defense of rights and common professional, economic social and moral interests in compliance with the principles of democracy and freedom enshrined both in the Italian republican Constitution and the E.U. Charter of Fundamental Rights proclaimed at the Nice European Council. Thanks to its more than 2 million members, UIL is the third Italian trade union confederation. Its representation is expressed by means of a dual level: – a horizontal level: through Regional unions and 107 provincial union chambers as well as the structures responsible for assistance and protection to workers and retired people and the achievement of the so called "citizens' trade union"; – a vertical level: with 17 industry-wide National Unions through which it concludes labour contracts and performs an activity designed to reaffirm, protect and conquer individual and collective rights.

UIL – Unione Italiana del Lavoro
  Via Lucullo, 6 – 00187 ROME – RM – ITALY

  +39 06 4753390

  m.dipietro@uil.it
  www.uil.it
FUNDECYT PCTEX - SPAIN - Partner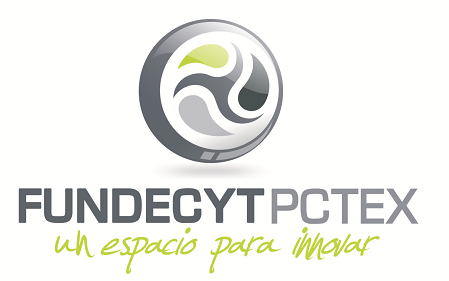 Our aim is to contribute to the social and economic exploitation of science and technology in the region, supporting and promoting scientific and technological development and a better use of research and innovation outcomes.
FUNDECYT-PCTEX is the result of the merger of two former foundations: FUNDECYT and the Scientific and Technological Park of Extremadura (PCTEX), bringing together the European and International experience from FUNDECYT, managing projects since 1999, and the knowledge of the technology-based business ecosystem in Extremadura from PCTEX.
The Foundation creates the space and provides the services needed to facilitate the exchange of knowledge, science and technology and to stimulate co-operation among firms, universities and public administrations, leading to the socio-economic development of our region. Other activities are:
Support for the participation in European, national and regional projects, especially R&D&I projects
Innovation Networking (ERRIN, CORAL, EURADA, EURAXESS, EEN, etc.)
Promotion of technology transfer
Talent attraction, retention and improvement
Diagnose and technology audits
Fostering innovative entrepreneurship based on science, technology and knowledge
New companies creation and strategic plans support
FUNDECYT-PCTEX has lead and co-participated in an increasing number of successful projects, at regional, national and European level, such as cooperative projects (INTERREG), technology transfer projects (European Framework Programmes and CIP ICT-PSP), educational projects (LIFELONG LEARNING PROGRAMME), among others. As a result of this experience FUNDECYT-PCTEX has a wide international network of partners.
In the area of social innovation, FUNDECYT PCTEX fosters this process in the region participating in national and European projects in this area, mainly on subjects as attention to necessities of silver workers: how to exploit the benefits of ageing workforce and promotion of social entrepreneurship on silver economy. FUNDECYT-PCTEX supports Regional Government of Extremadura, specifically SEPAD (Service for Promotion of Personal Autonomy and Attendance to Dependency in the Regional Government of Extremadura) to foster the participation in initiatives and projects that provide technological and social innovative solutions. Examples are supporting the participation in the CORAL network and commitment to EIP AHA (Action Group C2: Interoperable independent living solutions and Action Group B3: Integrated care for chronic diseases, including remote monitoring at regional level).
We are currently launching some new projects related to social entrepreneurship to generate innovative cooperation ways between enterprises and society. Among the objectives to be addressed, the following might be highlighted:
 raising awareness and build the capacity of entrepreneurs to participate, cooperate and generate social entrepreneurship
 implementing a methodology to promote social entrepreneurship adapted to the regional context
 encouraging implementation of new business models and new business sectors, generating new employment, particularly among vulnerable groups facilitating the implementation of new business projects or innovative social entities creating an ecosystem of promoting and supporting social entrepreneurs in Extremadura

FUNDECYT PCTEX
  Edificio PCTEx – Avenida de la Investigación, s/n. – 06006 Badajo – SPAIN

  +34 924 014 600

  gracia.benitez@fundecyt-pctex.es
  www.fundecyt-pctex.es
Staffordshire University - UK - Partner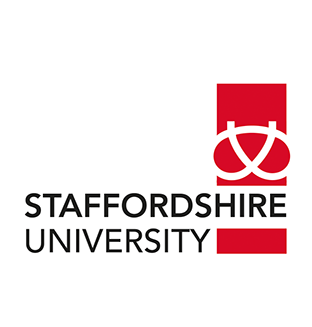 Staffordshire University is a large urban University with a large multi-site campus hosting more than 40.000 students. Staffordshire University has undertaken collaborative projects with partners in almost every EU member state as part of the commitment to building on and extending European partnerships to support organizational aims and objectives. Staffordshire University has been Coordinator for a number of EU funded projects including; Framework Programme 5, TEMPUS, Asia Link, EDULINK, Leonardo, Erasmus, Interreg, ESF and ERDF.
The project team have over ten years experience of developing learning material at a variety of levels (from undergraduate to post graduate) and are able to draw from multidisciplinary expertise for this project from business, law, media, geography and engineering.
As detailed, Staffordshire University is involved in a number of national and international projects focused on increasing renewable energy adoption across a variety of target communities (most relevant current projects include RETs, RESCO and ARBOR). These projects require engagement with renewable energy producers, supply chain organisations, communities, local authorities, academics, policy makers and the general public.

Staffordshire University
  College Road – University Quarter – Stoke-on-Trent – Staffordshire ST4 2DE – UK

  +44 (0)1782 294000

  jon.fairburn@staffs.ac.uk
  www.staffs.ac.uk
SPI Sociedade Portuguesa de Inovação - PORTUGAL - Partner
Sociedade Portuguesa de Inovação (SPI – www.spieurope.eu ) is a private consulting company created in 1997 as an active centre of national and international networks connected to the SME and innovation sectors. Since its inception, SPI has become a leading promoter of linkages between private sector companies, science and technology institutions, and national and international public and private organizations. From its onset, SPI embraced the mission of managing projects that promote regional, national and international development, stimulate entrepreneurship, innovation and knowledge management and the creation of strategic partnerships and business relationships. SPI has over 65 full-time staff located in the various offices of the company, and has an affiliated office in Brussels, Belgium through the European Business & Innovation Centre Network (EBN).
SPI conducts and manages training with regard to industry-required skills and capacity building. SPI applies an innovative pedagogical approach, including E-learning, that fosters effective training cultures.
SPI often function as the linkage between the educational sector and the labour market, having direct access to the key stakeholders and expert knowledge.
SPI is a publically audited company. n addition, SPI also applies a Research Development and Innovation (RDI) management system (NP 4457: 2007 – Management of Research Development and Innovation (RDI).
This standard specifies the requirements for a research, development and innovation management system, enabling an organization to develop and implement a RDI policy with the aim to increase the effectiveness of its innovative performance. All requirements of the standard apply to organizations with research, development and innovation, regardless of size, structure complexity and nature of activities of each organization. This standard is applicable to any kind of innovation: product (goods and services), process, organizational, marketing or a combination of them.
It should be noted that SPI's certification in NP 4457: 2007 – Management of Research Development and Innovation (RDI) is independently audited as is required under the system.

SPI Sociedade Portuguesa de Inovação
  Avenida Marechal Gomes da Costa, 1376 4150 – 356 Porto – PORTUGAL

  + 351 22 607 64 00

  anafernandes@spi.pt
  www.spi.pt